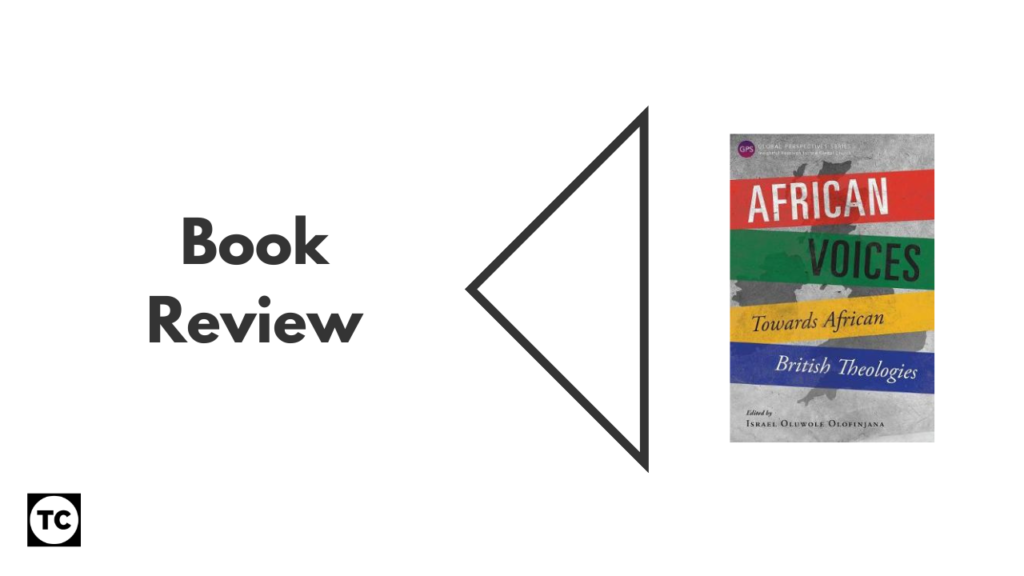 I am quite a rare reader, in that I actively enjoy edited collections. This book, African Voices: Towards African British Theologies, edited by Israel Oluwole Olofinjana, is a collection of genuinely fascinating essays on a range of aspects at the intersection of theology, missiology, and the reality of the African Christian experience in Britain (to use the language the book uses!).
The book is divided into three parts: 1) Missiological Themes, 2) Contextual Constructive Theology and 3) Transformative Theology. There are four chapters in each section – with what for me were the standout essays being spread across the three sections. It is worth noting that whilst the book appears to be about the British context, at least two contributions were focused elsewhere – Minnesota and Ghana – which was a bit surprising, though there was much to be gained from the two.
For my purposes, African Voices is an excellent introduction to the emerging field of African British Theology – with both the contributors and their copious references providing much fuel for my reading plans! Olofinjana introduces the volume well, and his contribution Missio Dei and African Mission: Towards Reverse Missiology is fascinating and thought provoking. One chapter that makes this book perhaps of interest beyond academia and to pastors in the UK was Valerie Nkechi Taiwo's Let Us Work Together: Mission Partnership between Black African Diaspora Churches and White British Churches in the Uk – with a useful blend of theological reflection and practical suggestion. Two other chapters that I think deserve wider readership than 'just' those interested in the book were Ellen B. Adu's chapter on the prosperity gospel (Which in my experience lurks at the door of many forms of evangelical and charismatic/pentecostal spirituality!) and Michele Mahon's 'We Have a voice!' A Study of the Experiences and Challenges Faced by Black Women in the London Baptist Association – which whilst sounding quite niche was to my reading a robust essay showing the value of different theological approaches, and was (crucially) readable.
In some ways it is quite difficult to recommend African Voices – the people who will find it most interesting have likely already heard of it – but for anyone interested in the future of Christianity in Britain, the ways that different African Christian traditions 'do' or impact theology, and the missiological effects of either of those strands, would do well to at least skim the table of contents. I'm glad I read it, and will keep an eye out for books and pieces by the authors from now on (or, at least once I've worked my way through another long-list of things I really should have read!). A great bit of publishing from Langham, you can find the book here.